Sri. MAHA LAKSHMI DEVASTHANAM
HINDU TEMPLE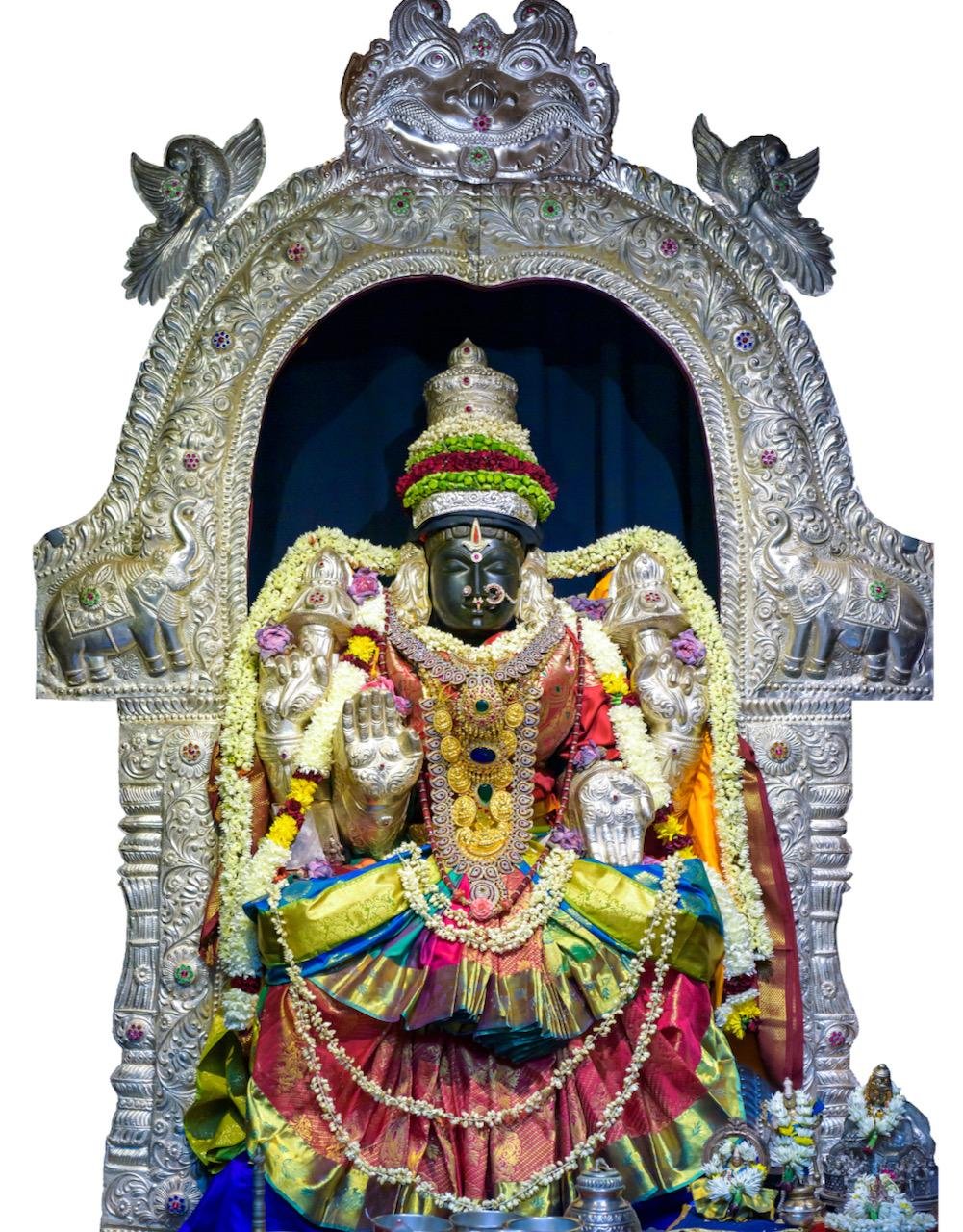 ***
Friday, August 5, 7:00PM
Sravana Masa
Vara Lakshmi Pooja (Vratam)
We invite you to join with your Friends and Family in our 2022
VARA MAHA LAKSHMI POOJA on Friday, August 5 and make it a huge
success. Legend has it that Lord Siva HIMSELF narrated the process of this
pooja to Goddess Parvati and told HER that it should be done with Friends and
Family! Vara Lakshmi pooja has been a tradition in Delaware for the past 37
years. Join us in this Grand Event.
You can participate in sit-down pooja in temple wedding hall.




All women can participate and perform Vara Lakshmi Vratam.
Sponsor Generously

$22.
To sponsor
please call temple 302-235-7020
or reply to this email.
***
COVID SAFETY:
PLEASE STAY HOME:
IF YOU ARE RUNNING TEMPERATURE OR HAVE ANY SYMPTOMS OR
HAVE BEEN EXPOSED TO COVID DURING THE PAST 14 DAYS OR
IF YOU ARE YET TO GET VACCINATED. 
Mask is a MUST!!
Social Distancing is also a MUST!!
*** 
VIMEO STREAM LINKS
https://vimeo.com/event/40282
https://vimeo.com/event/40283
https://vimeo.com/event/37113
***
To sponsor any seva or any questions
please call temple at 302-235-7020
or reply to this email.
Rama

,

Lakshmana Janaki !


Jai bolo Hanuman ki !!
Join Hanuman Sena and be Blessed !
***